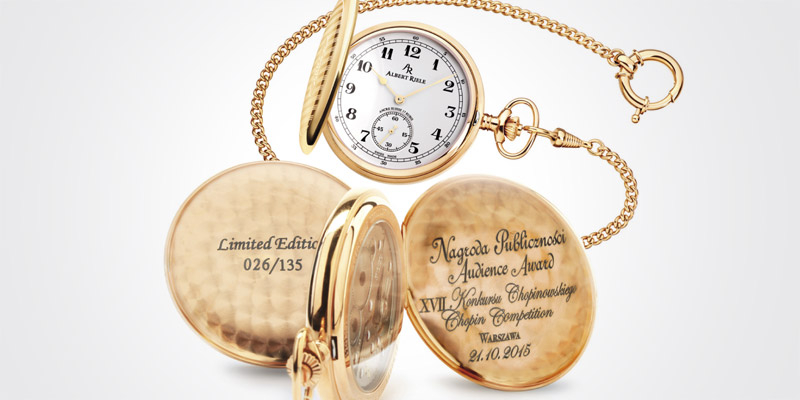 CHOPIN
Albert Riele was a partner of the 17th International Fryderyk Chopin Piano Competition. Szymon Nehring, winner of the Audience Award, received an Albert Riele pocket watch with celebratory engraving. The International Chopin Piano Competition, often known as The Chopin Competition, is one of the oldest and most prestigious performing competitions in the world, held every 5 years.
POLISH NATIONAL OPERA, WARSAW
Albert Riele is proud of its cooperation with Poland's premier cultural institution, which hosts concerts and events featuring artists of world renown. The Polish National Opera is the country's biggest opera theatre and is housed in the monumental building designed by Antonio Corazzi.
POZNAN PHILHARMONIC
In 2013 Albert Riele became the proud sponsor of the artistic season at the Poznan Philharmonic, whose performances have satisfied the most demanding of music lovers for many years. The Poznan Philharmonic has long enjoyed wide recognition and a superlative reputation as an institution offering audiences an opportunity to experience masterful performances by artists from all over the world.
MOVIE
Albert Riele also has a keen interest in movies. The brand has recently supported key film events and festivals as either a partner or sponsor. The most prominent of them were the Off Camera International Festival of Independent Cinema, the Orły (Eagles) Polish Film Awards gala and the famed Film Festival of Gdynia.