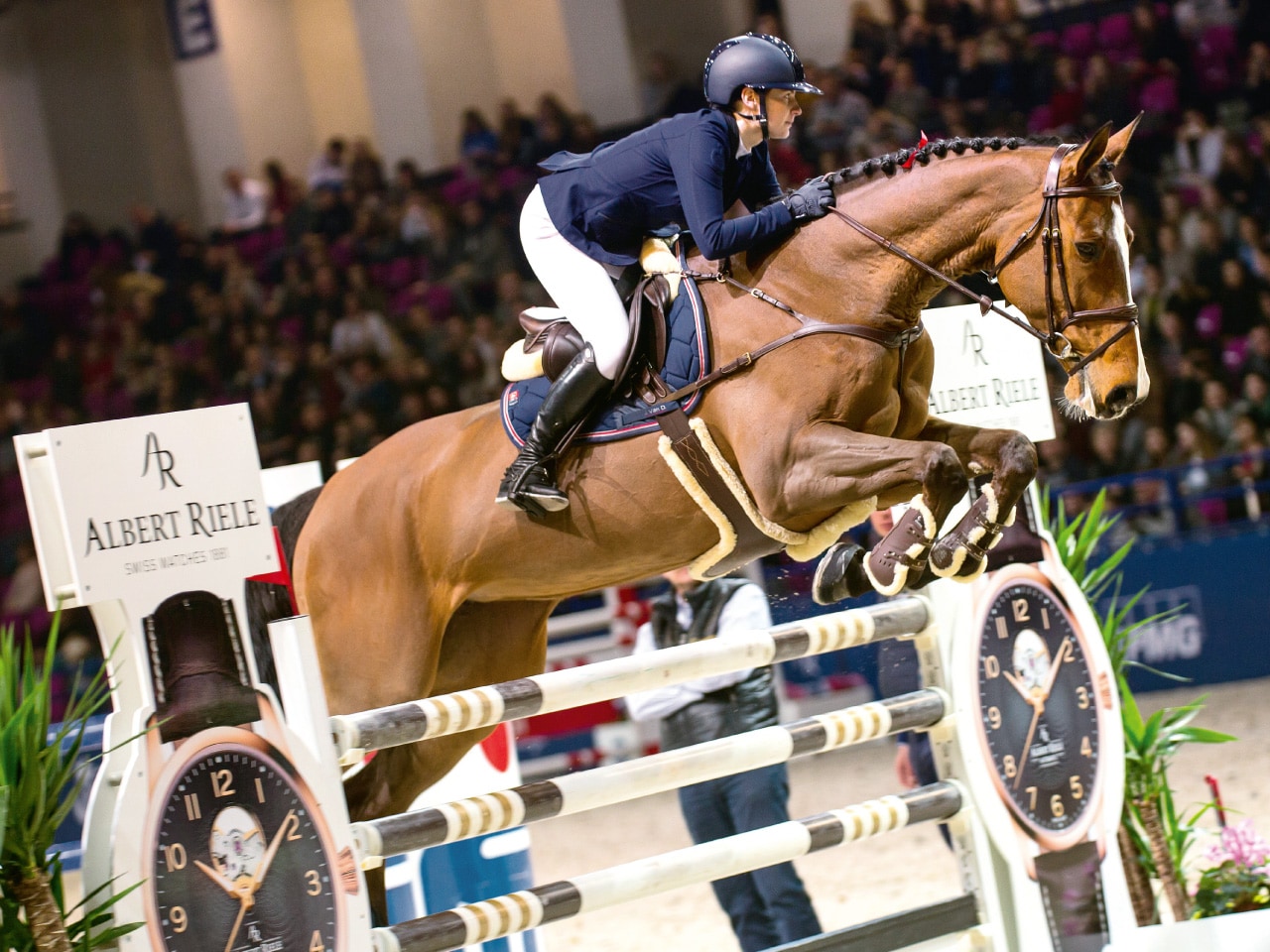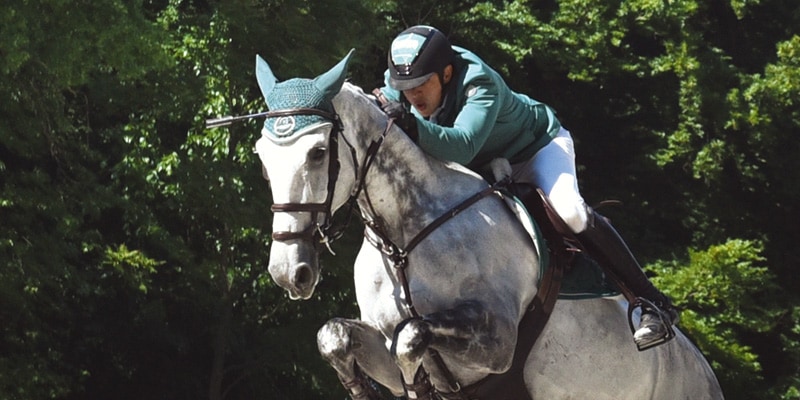 Swiss watch brand as equestrianism patron
SWISS WATCH BRAND ALBERT RIELE HAS BEEN PRESENT AT MANY IMPORTANT SHOW JUMPING COURSES THROUGHOUT THE YEAR.
Grand Prix Ciekocinko Spring Tour. The competition was won by Elad Yanivna and E. Clintons Diamant stallion. The winner received an Albert Riele watch.
CSI4* Poznań. Four stars and high stakes attracted many world elite jumpers. The competition events were crowned by the Grand Prix, which also served as qualifications for the 2019 European Championships, 2018 World Championships and 2020 Olympics. The Grand Prix went to Czech-native Emma Augier De Moussac and Diva.
Polish Championships in Jakubowice. At this top jumping event, Jarosław Skrzyczyński proved again that he is the best rider in Poland in jumping over obstacles. The Polish Champion and Ladies Cup winner Aleksandra Kozanecka received Albert Riele Swiss watches.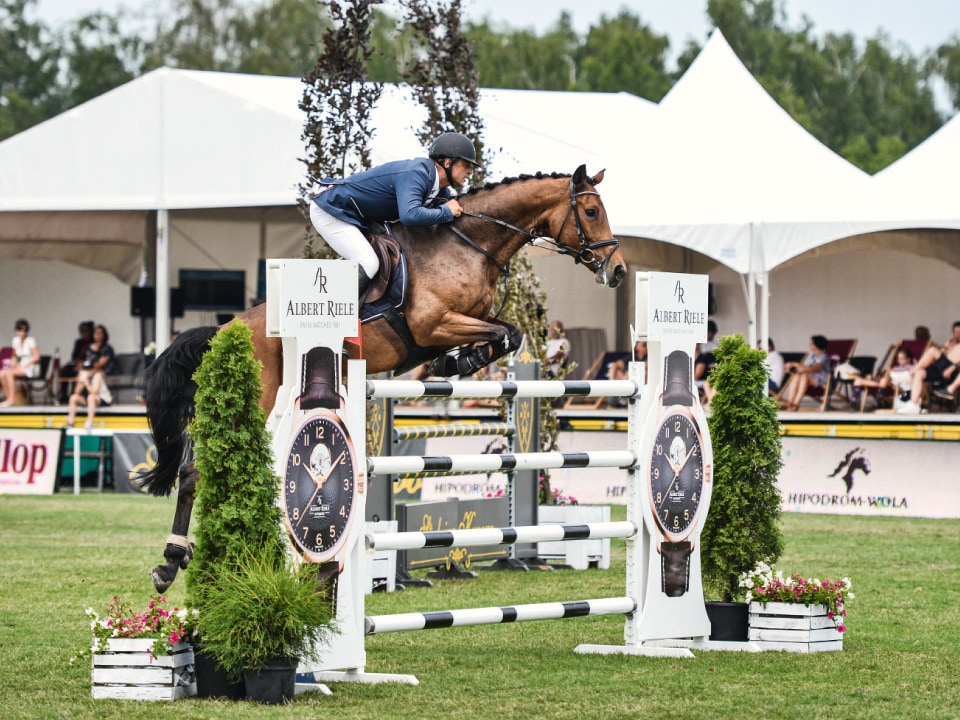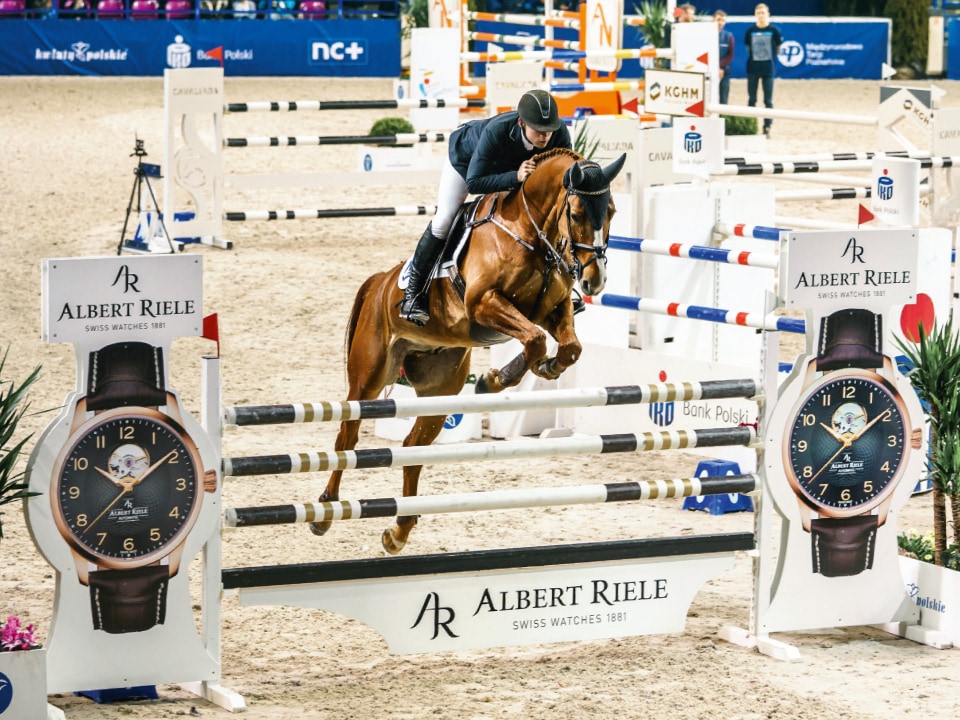 The Baltica Summer Tour 2017
This jumping event was organised for the 7th time on the International Equestrian Competitions – Baltica Equestrian Tour. This exceptional sporting event never fails to surprise with each year's new edition. The highest obstacles were 160 cm, and the jump-off delivered huge thrills. In the Grand Prix Wojciech Wojcianiec received a special prize of an Albert Riele watch. September's Polish Championships in Jakubowice closed the season. Jarosław Skrzyczyński, who won the Seniors event, also received an Albert Riele watch.
EQUESTRIAN SPORTS
Albert Riele – a brand synonymous with elegance and modernity, is a committed partner and patron of prestigious events not only in the fields of art and culture, but also in elite sports. Without doubt, equestrianism is one such sport, abounding in elegance, poise and exceptional grace. The charm of equestrian culture lies in its attachment to tradition and the atmosphere of dignified sports competition.
CAVALIADA
Cavaliada Tour is the only equestrian event in eastern part of Europe which has received an official accreditation of the International Federation of Equestrian Sports. The arenas of Cavaliada host the biggest names in the equestrian world. Albert Riele is the sponsor of Cavaliada events.